'A name has an object, an object does not have a name'
Single channel colour film, no audio
00:03:40
Please contact for full access to film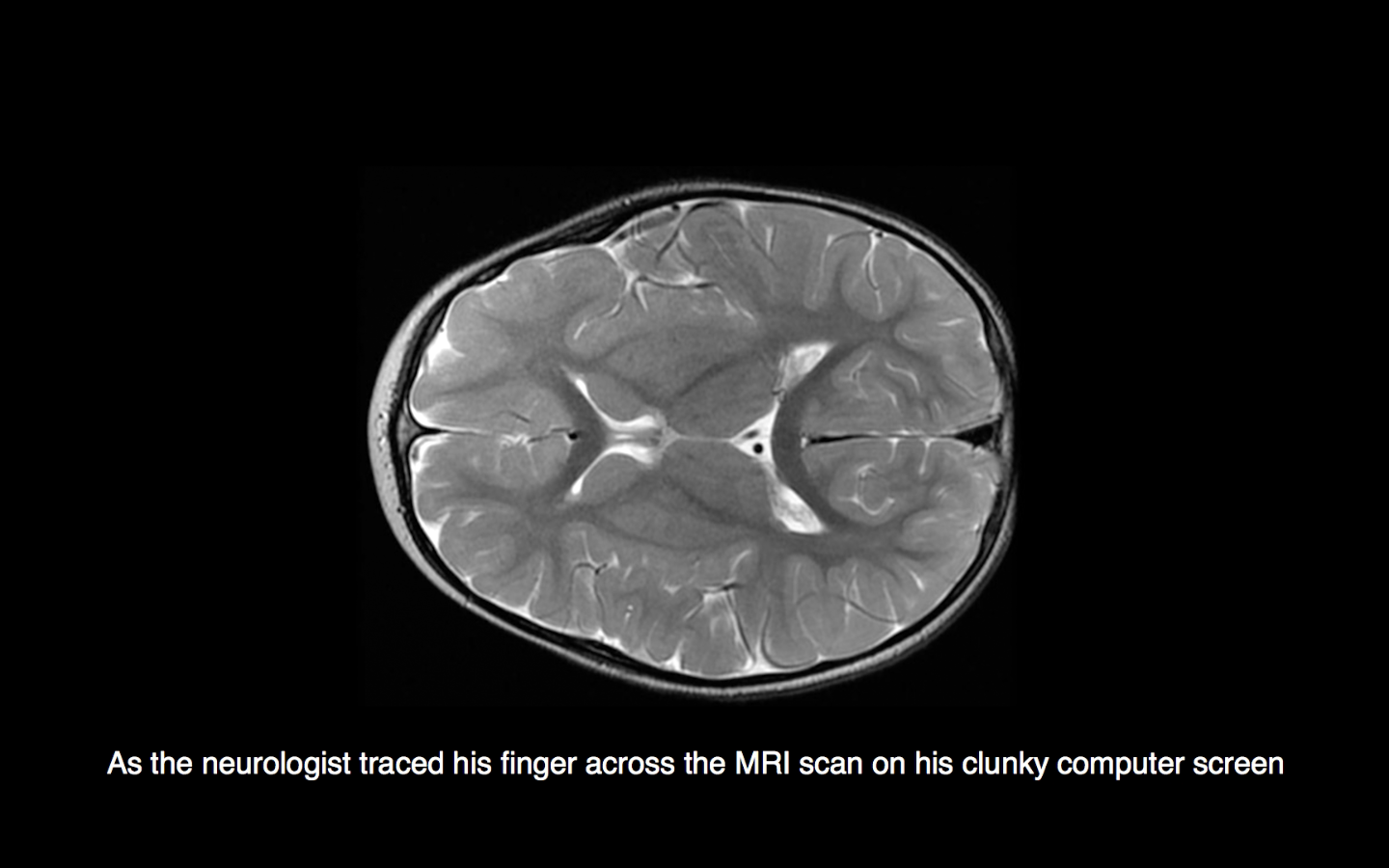 Text
As the neurologist traced his finger across the MRI scan on his clunky computer screen, the words that flew out of his mouth sounded too textured, too acoustically decorative to be real: globus pallidus,
corpus callosum genu,
hypothalamus.
They dance about reverberating off the lino flooring and vertically slatted blinds.
As I turn to my father and stare intently at his flaking scalp, I cannot smooth these words out to be able to wrap them around his fleshy, deteriorating brain.
Medical imaging technologies, such as the MRI, have no optical properties and are not based on light. They are measurements of the body's intensities, densities, flows, activities, sensitivities, functions and responses. Imaged, we become a matrix of mathematical code, a series of xyz points, a flickering volume of patterns. Once transformed into data, bodies undergo extensive algorithmic processing, becoming full of images in order to be visible to human diagnostic eyes.
Imaging studies comprise hundreds of slices through the body, a stratigraphy of layers that can be restacked to create the body's form and volume. These numeric bodies, without gravity or shadows, spin slowly in the deep cosmic black of the screen.
In in these images, the body becomes a space of calculative possibilities, produced, observed, analysed with the potential of computational diagnostics, which can operate at speeds and thresholds that exceed human sensory capabilities.